MEGA CONGRATULATED VIETNAMESE WOMEN'S DAY 20-10
MEGA CONGRATULATED VIETNAMESE WOMEN'S DAY 20-10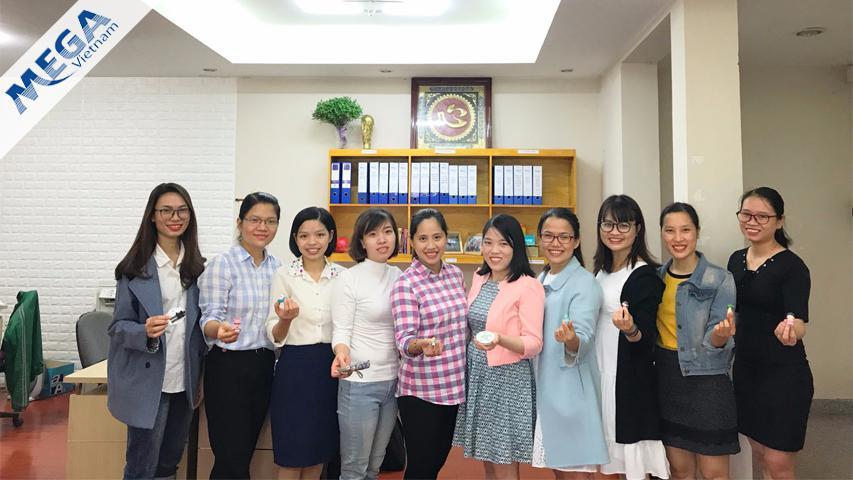 MEGA CONGRATULATED VIETNAMESE WOMEN'S DAY 20-10
14:51 - 16/01/2019
On the occasion of welcoming 88 years of anniversary of Vietnamese Women's Day 20-10, Mega's Men association organized the party for Mega's women on 19-10 in strict accordance with the significance: sudden, joyful and happy.
The sudden thing was created from the first minutes, the song "You are the most wonderful thing" sung by local singer Anh Tuan to send to the women with the wish of beauty, happiness and success. At 8h30, when all people were present, a significant video about 20-10 was run. Former Hot Boy Mr. Huyen on behalf of the men sent the wish to the women "Wishing you being self-motivated, happy and beautiful as today so that everyday is Vietnamese Women's Day. The fresh flower basket was presented by Mr. Van Viet - owner of Mega's Men 2018 prize on behalf of the men to the women in the company.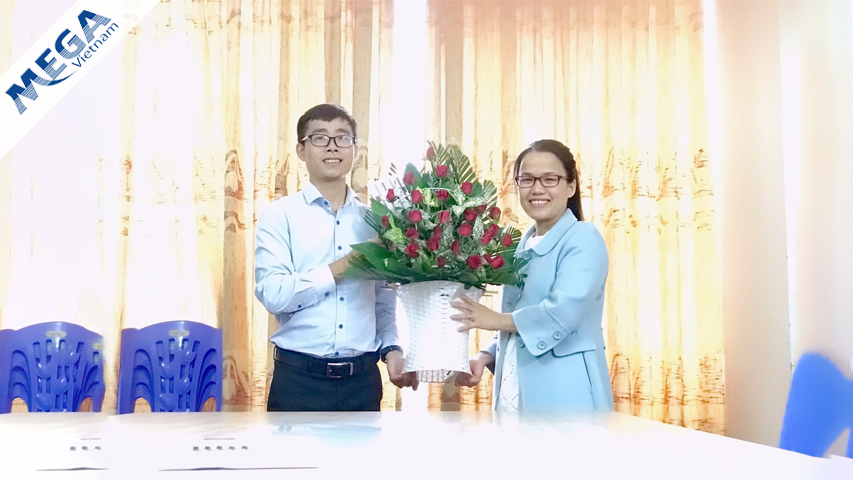 Ms. Thuy on behalf of the women received the flower from Mr. Van Viet
All men in the Company not only sent the wishes on 20.10 and the colorful flower basket, the deepest thanks for the contribution of the women in the development of the Company over the past years, but also prepared carefully very sudden gifts for the women in the Company, the women had to find the suggested information given by the men to receive the gift. The joyful and interesting suggestions made the atmosphere become joyful, all people found and shouted happily when they found their gifts.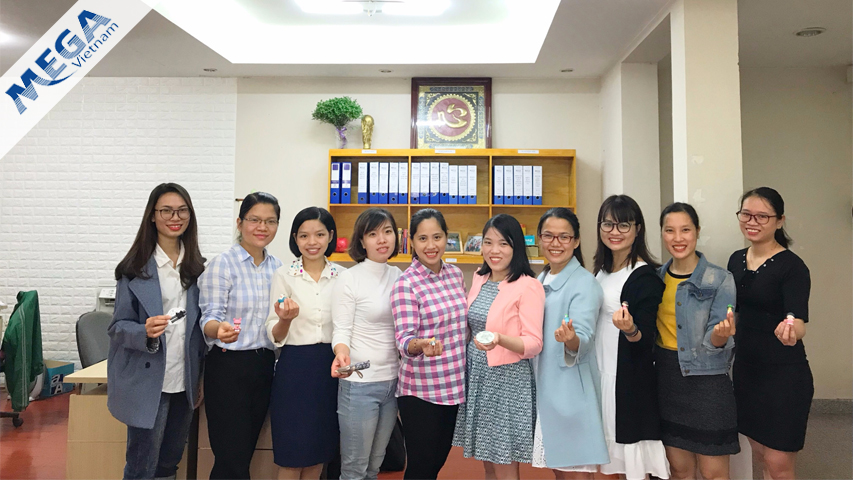 The women took photographs with the awarded small gifts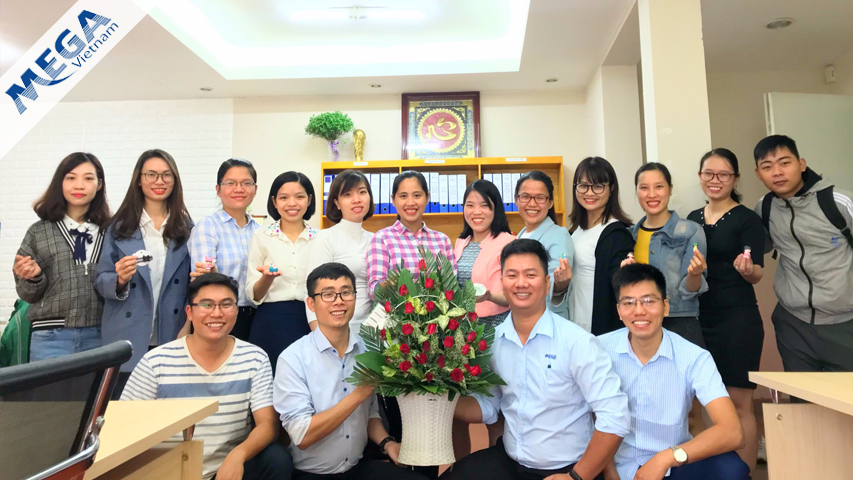 Team Mega
The lunch was very special as the men invited the women to have lunch at Loc Vung restaurant with the dishes liked by women namely seafood hot pot, all people had a very joyful lunch with many laughs.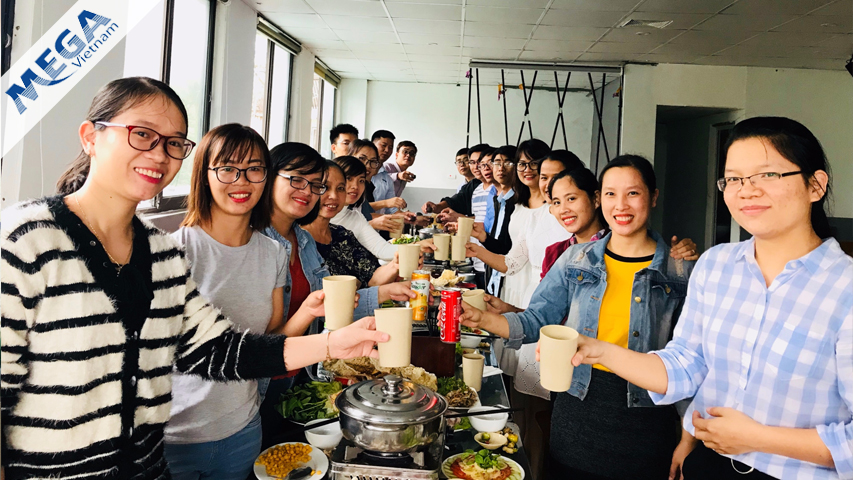 Have lunch at Loc Vung restaurant
After the lunch, all people went for watching a film, a very thorny action film. All people had a memorable afternoon.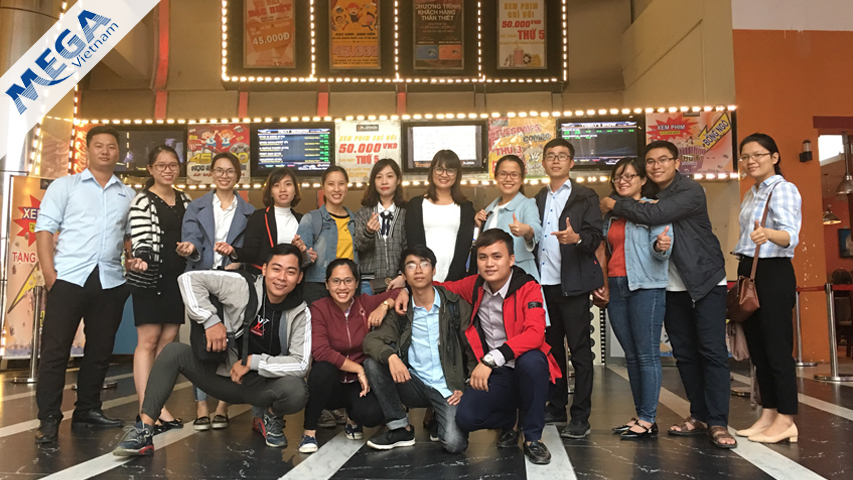 Team Mega at the Cinema
Closing the impressive anniversary program of 20.10, it is believed that all employees in Mega Viet Nam Chemical Company Limited will be closer to each other, mutually work for general objectives so that Mega Viet Nam Chemical Company Limited will increasingly develop strongly.
EDITORIAL BOARD
Office address: Suite 703 - Building OCT3A - Resco Urban Area - Pham Van Dong Street
Xuan Dinh Ward - Bac Tu Liem District - Hanoi City - Vietnam
Tel: (+84) 24 375 89089; Fax: (+84) 24 375 89098
Email: contact@megavietnam.vn Website: http://megavietnam.vn